Wortmann's first mover attitude and Tradebyte's expertise
Before joining Tradebyte, Wortmann was using a flat setup which did not lend itself to growth. As Tradebyte offers more flexibility and services that fit Wortmann's requirements such as product data and channel management, Wortmann decided to make Tradebyte its core solution and became our partner in crime.

10+

pilot integrations (testing out new projects and markets for joint learning)

+60%

GMV from 2020 to 2021
THE
STORY
Wortmann Group is the name behind popular shoe brands Tamaris, s.Oliver Shoes, Jana, Caprice and Marco Tozzi. It is one of the largest shoe production and distribution companies in Europe. Wortmann is a first mover, always keen to pilot new projects and be first in line when new potentials arise to stay ahead of competition. This is enhanced by the trustful partnership it has with Tradebyte. Together we untap new potentials one fabulous step at a time.
THE
Trigger
With a strong focus on e-commerce and a leading attitude, the Wortmann team has high ambitions for their e-commerce platform. They wish to grow by being pioneers within the field, always first in line to try out new processes and share learnings. This way, Wortmann aims to increase presence in marketplace businesses of all sorts. This ambition to get behind the steering wheel to expand e-commerce success is what led Wortmann to seek for the right framework for their marketplace infrastructure. This is where Tradebyte comes into the picture.
THE
Strategy
When building our partnership with Wortmann, we made sure to enable its first mover strategy by being involved in our pilot projects – an accelerator for growth. When there is a new marketplace available, Wortmann is among the first to jump on board and be present in that market. This gives high visibility and creates an impactful learning curve for both Wortmann and ourselves at Tradebyte.
Beyond being a marketplace enabler, we have been able to support Wortmann with a leading system that acts as a central steering tool for all its digital sales channels. Through our TB.One product, Wortmann is able to manage all articles across all shops within one place. With this, Wortmann was able to cut down on time and resources spent on product management, and instead focus on growth.
THE
Result
This collaboration is a testament to the power of knowledge-sharing and transparency. Not only was Wortmann able to sell in 25 new countries through this joint effort, they also gained experience and a strong network while expanding their e-commerce business. Grasping opportunities to pilot new projects was a catalyst for learning best practices for both Wortmann and Tradebyte, feeding into each other to enhance performances together as first movers.
If you have the chance to be the 1st one before others, you simply need to jump at the occasion and be the pioneer, even if you achieve your goals partly through trial & error. That's the competition and the beauty of being a pilot partner.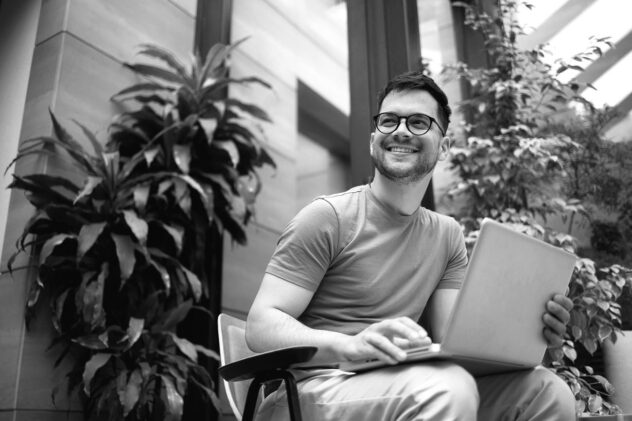 Did we catch your attention? LET'S KICK
OFF YOUR INDIVIDUAL

GROWTH

 STORY