Common ecommerce mistakes that might be killing your conversion rate
There's many things to keep in mind to sell your articles in an online shop or via marketplaces. We tell you what to keep an eye on.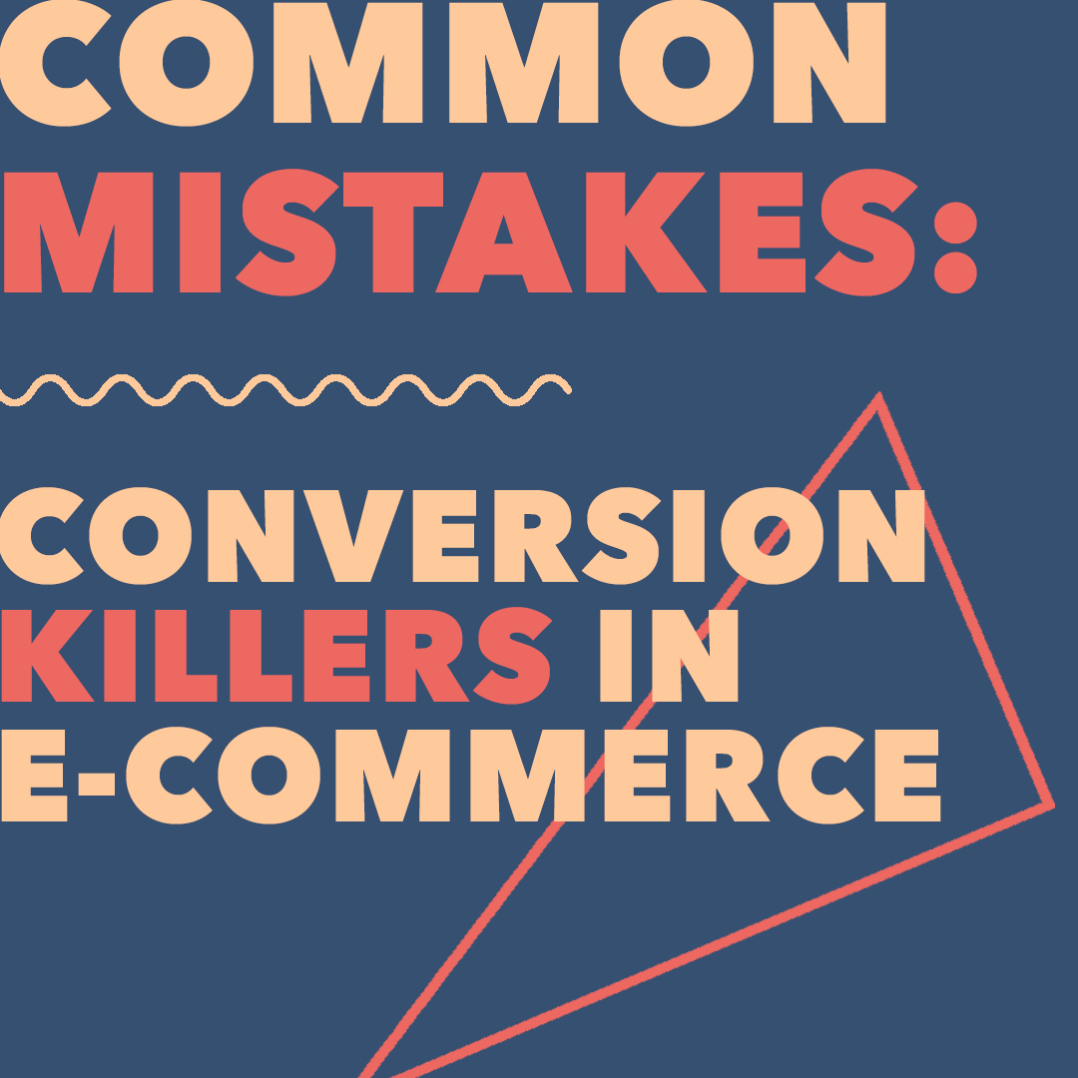 When customers visit an online shop to buy an item, there are often many hurdles until the actual purchase is made. As an online shopper, we enjoy extraordinary transparency: we can easily compare the goods, prices and conditions of different shops with each other in real time. This means that a fancier or cheaper alternative is always just a few clicks away. Online shopping is about more than a simple exchange of money for a good: comfort and ease of making the purchase is also one of the decisive criteria for a transaction.
As an online retailer, there is therefore a huge number of pitfalls that can lead to losing a sale. With much higher basket abandonment rates online than in-store, carrying a customer through from discovery to purchase is a fickle job. Here are some of the mistakes you might be making on this path to conversion:
The shop website takes too long to fully load a requested page
The product photos are not clear or varied enough to give the customer a reliable impression of the product
The product descriptions are incomplete or lacking a piece of information and the customer might be able to find it on a competitor's site
Mobile browsing is too cumbersome on the customer's smartphone
The product search doesn't work
There is no information on the availability and delivery time of individual products
The payment methods do not correspond to the customer's preferences
Returns processing is unclear
The desired delivery time is not covered by the available shipping options
Feeling overwhelmed? We get it. There's a lot that can go wrong and it can feel hard to know where to start. The key is that as a retailer, you need to win the customer's trust over and over again throughout the entire purchasing process. The best way to do this? By understanding what motivates the customer along each step of the buying journey, and to take them by the hand on their way to the checkout.
Using extensive analysis tools, you can find out what your customers value and what requirements must be met for them to complete their purchase. The key to increasing your conversion rate is making your own offering as customer-centric as possible and offering a seamless, fulfilling, personalized shopping experience. Then you have the best chance of outperforming the offers of competing providers from home and abroad.
Our software TB.One already offers many features to create and establish an appealing brand appearance on online marketplaces. You want to know more about it? Simply leave us a short note and tell us what you want to achieve and we'll get in touch with you!