Reach your Cyber Week goals with Zalando
Zalando is offering diverse opportunities for you to place your products in the best way. Start well prepared into Cyber Week 2022.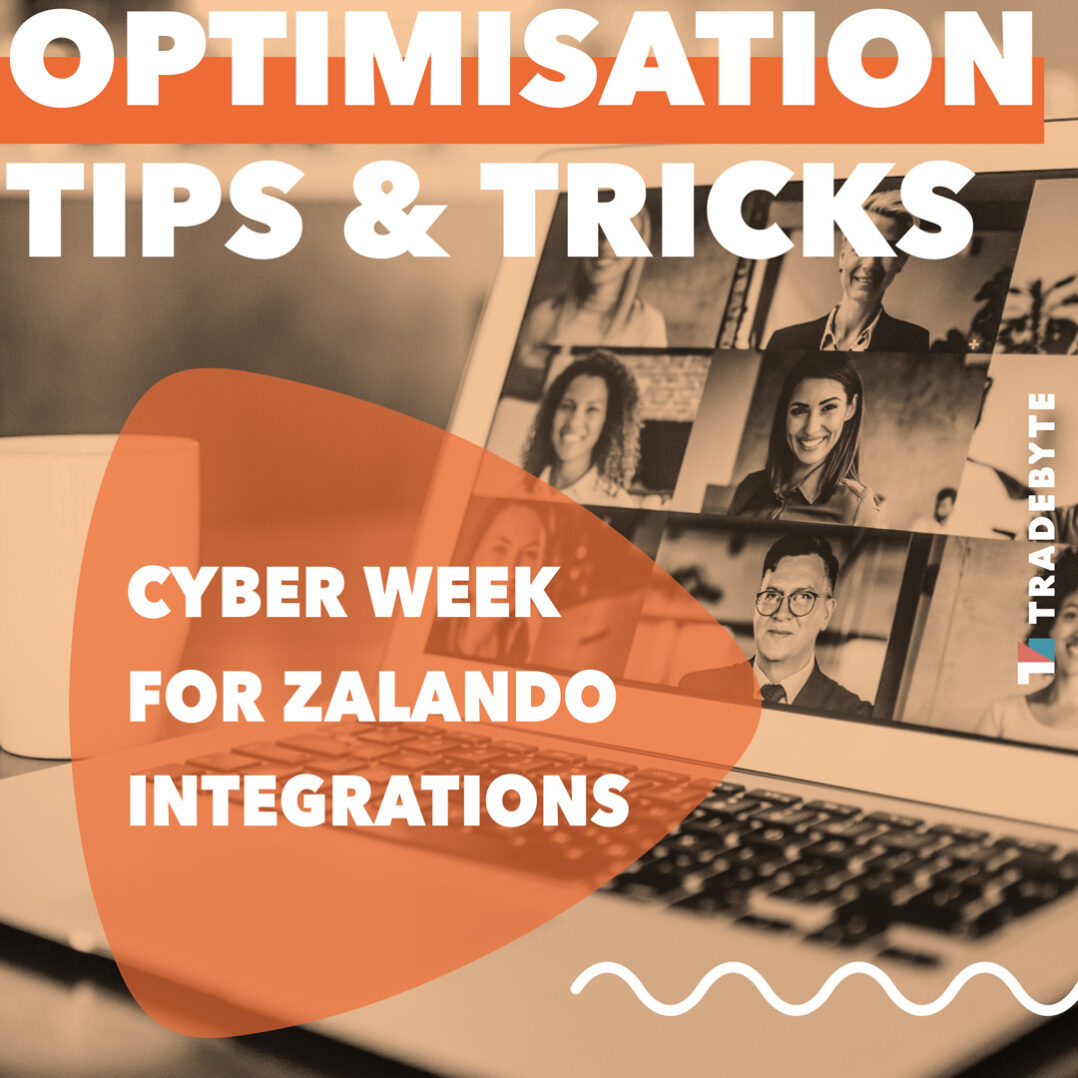 Did you know that one quarter of all purchases made on Zalando take place during Cyber Week? That's 156% more sessions with purchases! So, if you are selling on Zalando let's make sure that you are well prepared to benefit from this and win this year's Cyber Week! We have gathered some insights, data and best practices to help you win the game!
Define your goals
Make sure you have clearly defined goals for Cyber Week! Are you looking to boost sales? Reach new customers or a specific target group? Do you want to use this opportunity to raise brand awareness? Having a clear objective will help you organise your efforts during this fast paced period of time.
Sharpen your brand identity
Remember that the sales season doesn't end with Cyber Week – the holiday shopping season is just around the corner, so your storytelling and branding will help build on that momentum for long term success. Make sure that you use Cyber Week to raise awareness about your brand and communicate your unique DNA.
Again, this will help your performance in the long term: data shows that 14% of new followers can be acquired on Zalando through marketing efforts, and new customers won through Cyber Week on Zalando are more likely to return and buy products from a brand in the months following the sales period, with 50% of them coming back to buy items at full price.
How to elevate visibility during Cyber Week
It is important to promote your products and key stories across your various channels. When it comes to Zalando, consider what the customer journey will look like and optimise your efforts accordingly.
There are various ways you can catch the shopper's attention. Make sure you are visible in key locations such as on the main landing page or at the top of search pages by sponsoring your content, make sure your products appear in the right categories, and target your customers offsite to invite them to check out your products available on Zalando. The Zalando Marketing Solutions (ZMS) offer a great way to reach and activate data driven Zalando audiences and help to optimise your efforts during Cyber Week.
Pro tip: make sure to check your stock levels! You do not want to be sold out during Cyber Week.
Be flexible
While it is important to have clearly defined goals to focus on what you want to achieve, you should also be ready to adapt plans and act in an agile way. Keep an eye on what data is telling you about consumer behaviours and plan accordingly to really reach your targets.
Let's talk about money
Given the macroeconomic context this year, Cyber Weeks and sales events in general are critical to address price sensitive consumers and to support them in these challenging times. Big sales events in the commercial calendar are seen by consumers as opportunities to treat themselves and try new products and brands – at low cost.
In fact, consumers are already adding items to their wishlists today, as this typically starts in October. In a survey Zalando carried out, 62% of customers say that the price of a product has become even more relevant compared to last year, and 57% of consumers say that discounts are more relevant in decision making compared to last year. Another study carried out by McKinsey shows that generation Z will continue spending despite the current economic climate, especially when it comes to clothing and accessories. So, take a look at your target group's shopping tendencies and adapt your pricing accordingly.
Tradebyte is here to assist you
We are here to assist you with knowledge, tools and inspiration so that you stay on top of the e-commerce game! Be sure to check out the link below for more information and to sign up to our webinars taking place over the next few weeks with special information on Cyber Week with Zalando!