2023: A Tradebyte outlook on e-commerce for the year to come
We won't lie, 2023 will be another challenging year for the e-commerce industry. We provide you with the knowledge to win in e-commerce this year regardlessly.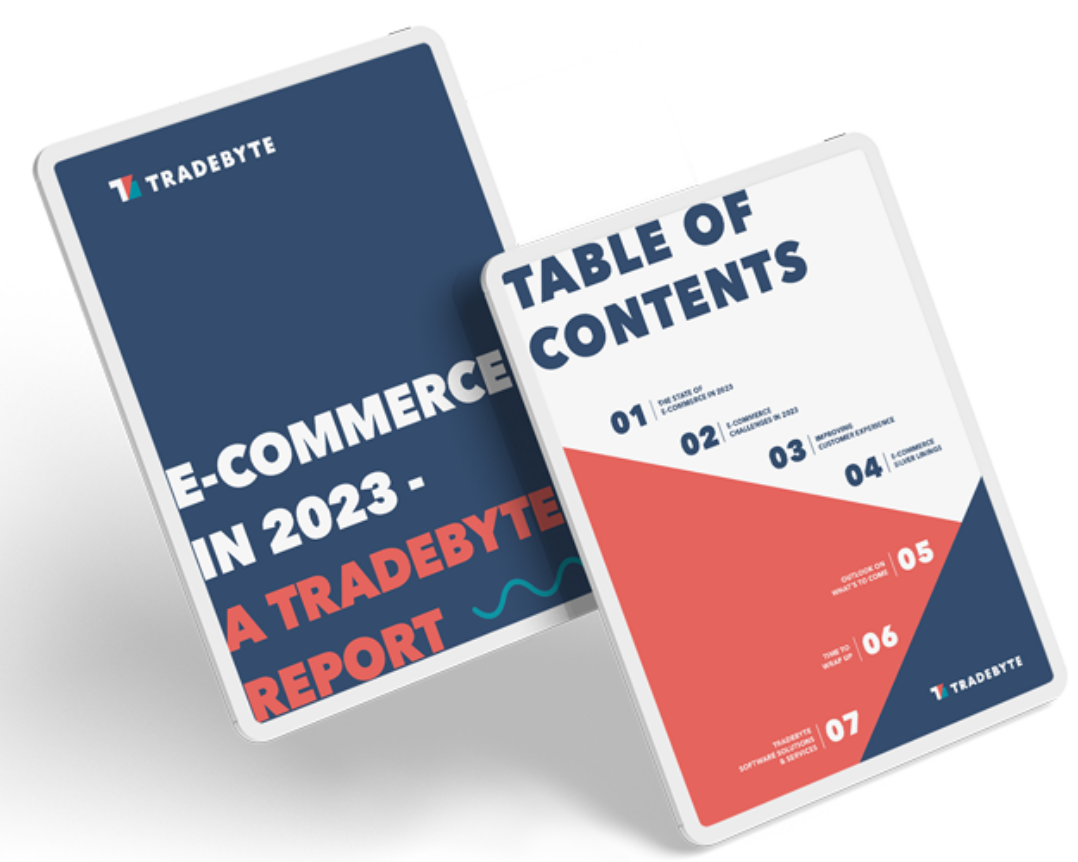 We won't lie, 2023 will be another challenging year for the e-commerce industry. The fashion industry in particular will have another tough year, but with the many uncertainties ahead such as inflation, rising energy costs and supply chain issues, all actors within e-commerce will need to be inventive and develop strategies that make them stand out and trustworthy.
In our latest white paper, we take a bird's eye view on the e-commerce world today, and what to expect for the year to come – the various challenges we will face stemming from the current economic situation, and how we can improve customer experience through best practices. We wish to provide you with the necessary overview and information to know what to look out for and preempt bumps along the way.
What 2023 will hold for e-commerce
It's not all bad news however, and in this white paper we also highlight opportunities to unlock new potential in 2023 – from a general shift to digital in consumer behaviour to the rise of DTC and social e-commerce, we walk you through the trends to look out for – and maybe jump on board!
Want to understand more about us and the role we play in e-commerce? In this report we dive into how Tradebyte can support you to reach your goals – and not just this year. Beyond a SaaS solution we offer network facilitation and teams of experts within fashion, beauty and lifestyle that can accompany you along the way.
Curious about what you can learn from the white paper and want to get some initial ideas on what you can do to overcome the e-commerce challenges of 2023? Just click on the link below and get your free copy now.