PUMA selects Tradebyte as its partner to boost online presence
PUMA enters over 10 new markets by centralising all integrations in Europe within Tradebyte.
THE
STORY
PUMA is a pioneer sportswear brand that is recognised for high performing sportswear and stylish streetwear alike. The aim is to mirror this global recognition online, through marketplace presence and accessibility.
Expanding a marketplace business to a global audience is a challenge in itself, but to stay ahead of competitors with accelerated growth is something that can only be achieved through strong team collaboration, where quality and quick delivery are drivers to stay ahead of competition. This is where PUMA called on Tradebyte as their partner to join them on the playing field and help them become ecommerce champions.
THE
Trigger
The more marketplaces PUMA connected with, the more complex and scattered the processes became. Until 2018, PUMA had separate setups in place for every retailer and marketplace. Stepping away from manual efforts, PUMA decided to opt for a one-solution-fits-all in order to accelerate growth and enable more potential in marketplace business.
This not only slowed down the process of integrating with new marketplaces and expanding to new countries, it also demanded more resources to manage each and every unique connection.
THE
Strategy
PUMA strives for efficient and sustainable solutions that lead to growth and success. To bring this to its marketplace management, the team decided to centralise all their integrations within one same tool. Among the many solutions that they were already using to integrate with marketplaces was the TB.One software at Tradebyte – it provides a centralised system for all services around marketplace management. Happy with their unique cooperation with Tradebyte and the large number of marketplaces already available through our network, PUMA decided to concentrate all their efforts within the Tradebyte software.
THE
Result
This joint effort resulted in a successful migration with custom solutions to provide PUMA with the perfect framework for its online presence to grow even faster and untap new potentials. Going from working with multiple middlewares to concentrating all business within TB.One and choosing Tradebyte as its one and only partner for all marketplace connections in Europe has left room for PUMA to focus on strategy. At Tradebyte, we enable this by assisting with managed accounts and mapping services, as well as through webinars that cover PUMA's specific needs, best practices and expert knowledge within the field.
In the immensely dynamic environment that we operate in, it's critical to have partners who bring deep competencies from within their field while also being super responsive to the needs of the business. With Tradebyte we have found both, and this has helped us simplify a very complex portion of our tech stack, thus enabling us to be efficient with our upstream processes and amplify our ability to scale quickly.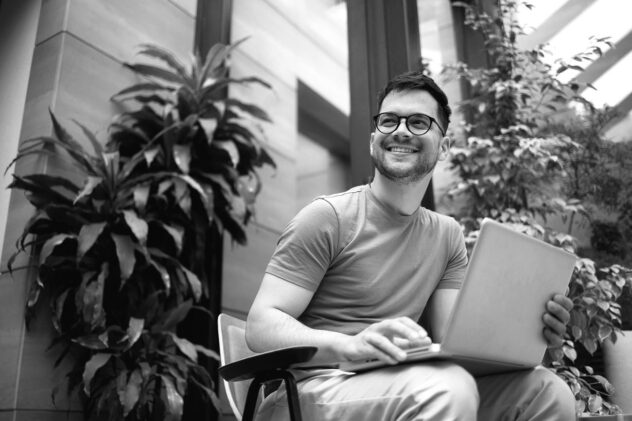 Did we catch your attention? LET'S KICK
OFF YOUR INDIVIDUAL

GROWTH

 STORY