Engelhorn's rich tradition and customer experience scaled to a marketplace
Learn how Tradebyte's solutions empowered engelhorn's transformation from a multi-channel trader into a successful platform player.
+40%

increase of articles in the online shop

+25%

of the online product range are partner products

20+

go-lives since 03/2019
THE
STORY
Founded in Mannheim in 1890, engelhorn is known across Germany for its exceptional assortment and brand diversity. Customer experience has always been a key focus. With its more than 40,000 m² of sales floor, engelhorn not only offers a wide range of fashion, sports, luxury and lifestyle products, but a variety of additional services with which it delights its steadily growing online customer base, creating new opportunities for partners and brands. Following strong growth, engelhorn is steadily expanding its online presence in the fashion and sports sector. In 2006, engelhorn launched its online shop and has developed it steadily ever since. In 2019, the partner program went live.
THE
Trigger
Responding to the steadily increasing digitisation and transformation of the market, engelhorn is always on the lookout for solutions that deliver now and in the future. With Tradebyte's software solutions and TB.Market tool, engelhorn was able to realise its vision of evolving engelhorn.com into a platform, and swiftly transform from a multi-channel trader to a successful platform player.
THE
Strategy
We're thrilled to have such an enduring and trusting partnership with engelhorn. Our cooperation is a success across the board – as engelhorn grows to new heights with a wider and more stable product range, the brands within the Tradebyte pool have the opportunity to include their products on a popular platform, allowing them to increase their reach.
This so-called "long tail effect" strengthens engelhorn's role as a heritage brand, allowing it to be customers' first choice online. Alongside strategic guidance and technical implementation, Tradebyte also assumed responsibility for the technical leadership of the project, including content creation and project management.
With Tradebyte we chose one of the leading platform enablers in the European fashion and lifestyle sector, which has led to a competent partnership for our platform strategy. We're looking forward to mutual growth and our further close cooperation.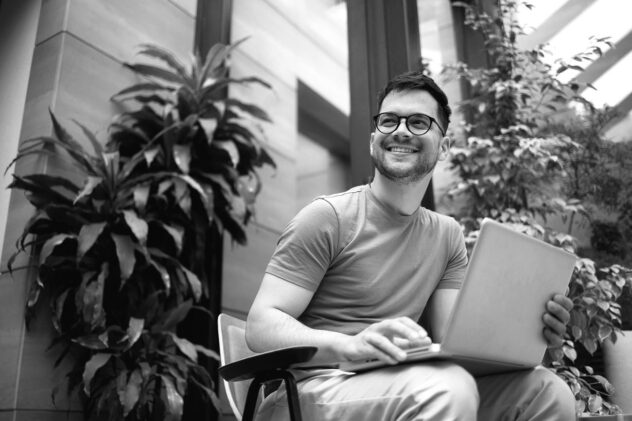 Did we catch your attention? LET'S KICK
OFF YOUR INDIVIDUAL

GROWTH

 STORY