Goertz calls upon Tradebyte for a strategic shift
In March 2022, two years after launching their marketplace, Goertz extended their product selection from shoes and accessories to also offering clothing.
+20%

of total GMV generated by partner stock in first full year

+10%

increase in number of articles within one year since go live
THE
STORY
A family company founded in 1875, Goertz is a leading multi-label marketplace known primarily for its extensive shoe selection. With 70 million visitors a year for both its online website and its 180 physical shops, Goertz has been a pioneer multi-channel business since 2003 and is experiencing rapid growth. Currently, Goertz has over 250 brands available within its own product range and around 500 on marketplace. It also put in place a loyalty programme that has reached 1 million active members. In order to continue on the rapid stream it is going down, Goertz took the executive decision to further expand its multi-channel activities by connecting to more platform players.
THE
Trigger
In 2019, Goertz made the strategic decision to increase the choice of products for customers and open a successful multi-channel webshop to integrate brand and marketplace partners. The aim here was to offer a wider choice of products for online and offline customers. Goertz's customer base is very fashion minded, and represents a high demand for clothing as well as footwear. It became obvious to Goertz that widening the assortment choice to include clothing would not only increase its positioning as a fashion one-stop-shop, but also heighten the customers' satisfaction as they are able to buy complete looks from Goertz.
THE
Strategy
To establish a multi-channel platform for shoes and more is a strategic goal for Goertz. Having actively seeked and evaluated middleware providers to make sure to find one that matches their needs, their decision to go with Tradebyte was largely influenced by our extensive market coverage in the clothing, shoes and accessories sector – as well as the good references that we have. Finally, meeting in person with the Tradebyte team as well as its network was the final step that led to Goertz's decision to work with Tradebyte.
Tradebyte provides Goertz with access to the right partners within fashion to really cater to its target audience's needs. More partners means a wider selection of items and product assortments, which Goertz could optimise through certain services offered by Tradebyte to boost efficiency such as click & collect, check & reserve and shipping solutions.
How do they go about selecting which partners to work with? Goertz welcomes all brands and marketplaces that fit with their customers' demands. This means an approach to fashion that focuses on quality, a high availability of products, no off-price strategy and a technical fit – ideally via Tradebyte.
THE
Result
With this strategy in place, Goertz is growing its customer potential and brand identity as well as creating an environment that gives high visibility to each brand it works with. Goertz takes on a genuine partnership approach and establishes personal contacts for integration, key account and daily business. What's next? Goertz is looking to increase its partner share by over 40% from online sales.

Tradebyte is one of our key enablers for success and growth in marketplace business due to its professional and supportive cooperation and wide reach in the fashion industry.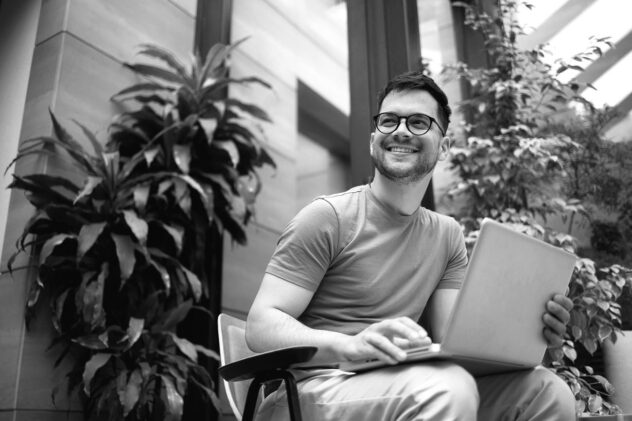 Did we catch your attention? LET'S KICK
OFF YOUR INDIVIDUAL

GROWTH

 STORY