Recap: TB.One Basic Training
At October's TB.One Basic Training 25 participants received answers to any TB.One related questions directly from the experts at Tradebyte.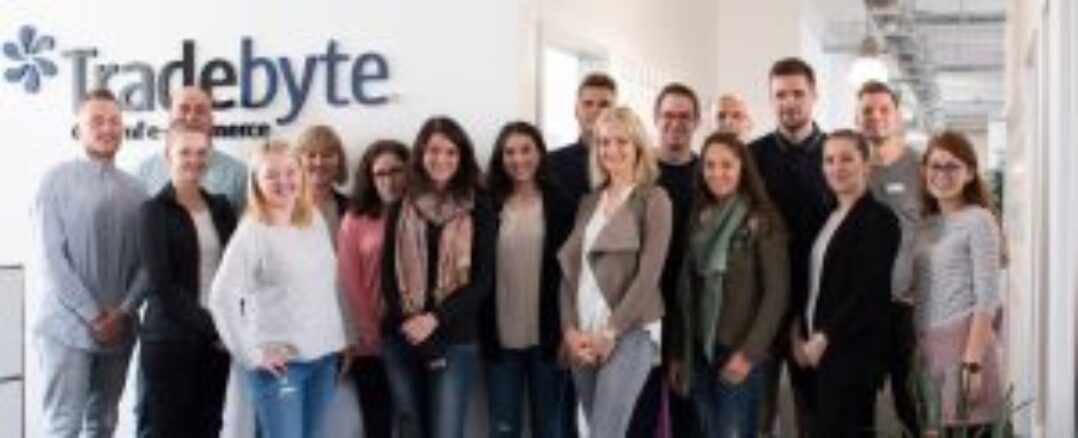 How can I easily list my products in TB.One via CSV? What are dynamic filters and how do I create statistics and dashboards? About 25 people attended October's TB.One Basic Training and, during the two-day event, received answers to these and many other questions directly from the experts at Tradebyte.
The workshop began at Neuendettelsau's Hotel Sonne, which provided a relaxed atmosphere and a pleasant rural backdrop. Here basic knowledge about TB.One was imparted to customers from various industries. Christoph Zöller, who led through the event, once again was able to make use of his experience from countless webinars during this face-to-face training.
"Being able to coach customers in the use of our software personally and to answer questions directly is a totally different experience," says Christoph. "People learn much more effectively: Past experience teaches that participants are able to take away far more insights if the information is not just communicated via computer screen. An additional learning factor that webinars just can't provide is the direct exchange of experience among the participants."
This aspect was especially present during the evening when the participants met up at the hotel bar for cocktails and some laid-back networking.
The event's second day focused on the topic "channels". In small workshop groups the participants learned how to sell effectively through Amazon, Zalando, Otto, etc: Both the standard data requirements and ideal ways of optimizing data for the respective channels were presented to these groups. To bring the event to a satisfying conclusion, everyone then had the opportunity to meet and network with the Tradebyte Key Account Managers.
One thing is for certain: The TB.Training series will be continued, with upcoming events catering to various other skill levels as well.