When collaboration leads to growth: VAN GRAAF and Tradebyte show how it's done
VAN GRAAF teamed up with Tradebyte to gain the necessary support for transitioning from a fashion retailer to a thriving marketplace.
+13K

additional articles in the 6 months since go-live

+30

brand-retailer connections

6

weeks to pilot integration with MARC AUREL
THE
STORY
Founded in 2001, VAN GRAAF is a member of the Peek and Cloppenburg* group, a long established and respected German fashion retailer. From the start, VAN GRAAF enjoyed tremendous growth, soon opening stores in other European cities such as Warsaw, Zurich, Prague and Budapest. With aspirations of global expansion, VAN GRAAF opened their first online shop in Germany, in 2012, and the second in Poland in 2016.
VAN GRAAF offers stylish fashion, excellent service and great customer support, making the online shopping experience as rich and enjoyable as if you were in-store. VAN GRAAF sells 300 brands on its platform, bringing together fashion, lifestyle and premium quality products.
* There are two independent Peek&Cloppenburg companies with headquarters in Düsseldorf and Hamburg. This shop belongs to Peek&Cloppenburg KG in Hamburg, whose locations can be found here.
THE
Trigger
VAN GRAAF decided to launch a marketplace for several reasons: nurturing new revenue streams, increasing their conversion rate, accessing new target groups and categories as well as expanding the product range with minimal risk. After establishing their online shop, VAN GRAAF saw that launching a marketplace with the support of Tradebyte is a great growth opportunity. VAN GRAAF was impressed by our many years of experience, especially in the fashion and lifestyle sectors. We were happy to be their wingman for the whole journey, and our close partnership continues.
THE
Strategy
Challenge accepted – a combination of the Tradebyte platform and best practices gained from many years of experience helped us to complete the first pilot integrations and achieve a successful launch. In as little as six months we completed 30 brand-retailer connections and an additional 13,000 active articles into the shop. We're happy to be supporting VAN GRAAF in their new expansions, optimisations and enhancements.
THE
Result
Our cross-functional approach and regular exchanges with the project team at VAN GRAAF prove to be hugely effective. Technical support when it's needed, sharing insights and maintaining business strategy alignment across teams. Close collaboration is mutually beneficial, as the TB.Market and technical support team are both on hand for rapid problem solving and together mapping the best path to success.
Tradebyte was always at our side while we manifested our platform's success: from helping us get started in the project's early days and first integrations all the way to the ever-present support and strategic advice and tackling daily tasks today.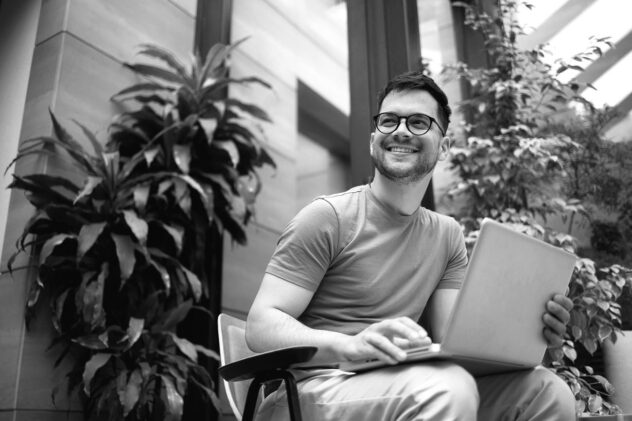 Did we catch your attention? LET'S KICK
OFF YOUR INDIVIDUAL

GROWTH

 STORY