With Ricardoshops to the Swiss E-Commerce Conference
On November 27, 2014, the Swiss E-Commerce Conference takes place in Baden. In cooperation with Ricardoshops.ch, we are able to offer free entrance to the Swiss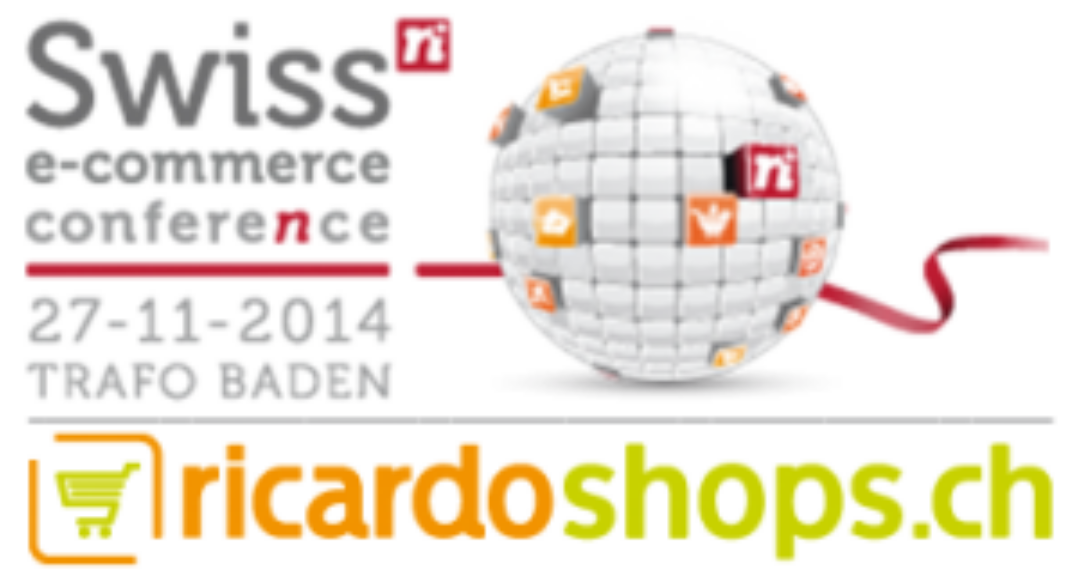 On November 27, 2014, the Swiss E-Commerce Conference takes place in Baden. In cooperation with Ricardoshops.ch, we are able to offer free entrance to the Swiss E-Commerce Conference for a limited number of Tradebyte customers: Ricardo invites exclusively Tradebyte customers and coverst he costs for you!
Eleven international skilled experts are reporting at the Swiss E-Commerce Conference about relevant topics of the e-commerce, share their experiences and insights and introduce interesting case studies. As a sponsor of the symposium, ricardoshops.ch offers some selected Tradebyte customers the option of an entry ticket for a day for the conference at the Trafo in Baden.

ricardoshops.ch will be present with a booth and is happy to meet you in person!
Please regard that the number of tickets is limited. Subscribe today! Simply send a short e-mail to crossborder@ricardoshops.ch with the subject "Sponsor Tickets Ecommerce Konferenz Baden Tradebyte".
Since this is an international symposium, it is held in English. Further information on the event can be retrieved here.
We are happy to meet you there!