Tradebyte Apprentice Stories – Part 3
What do you learn during your apprenticeship as an IT specialist? In part three of our Tradebyte apprentice stories, Alexander tells us more about it.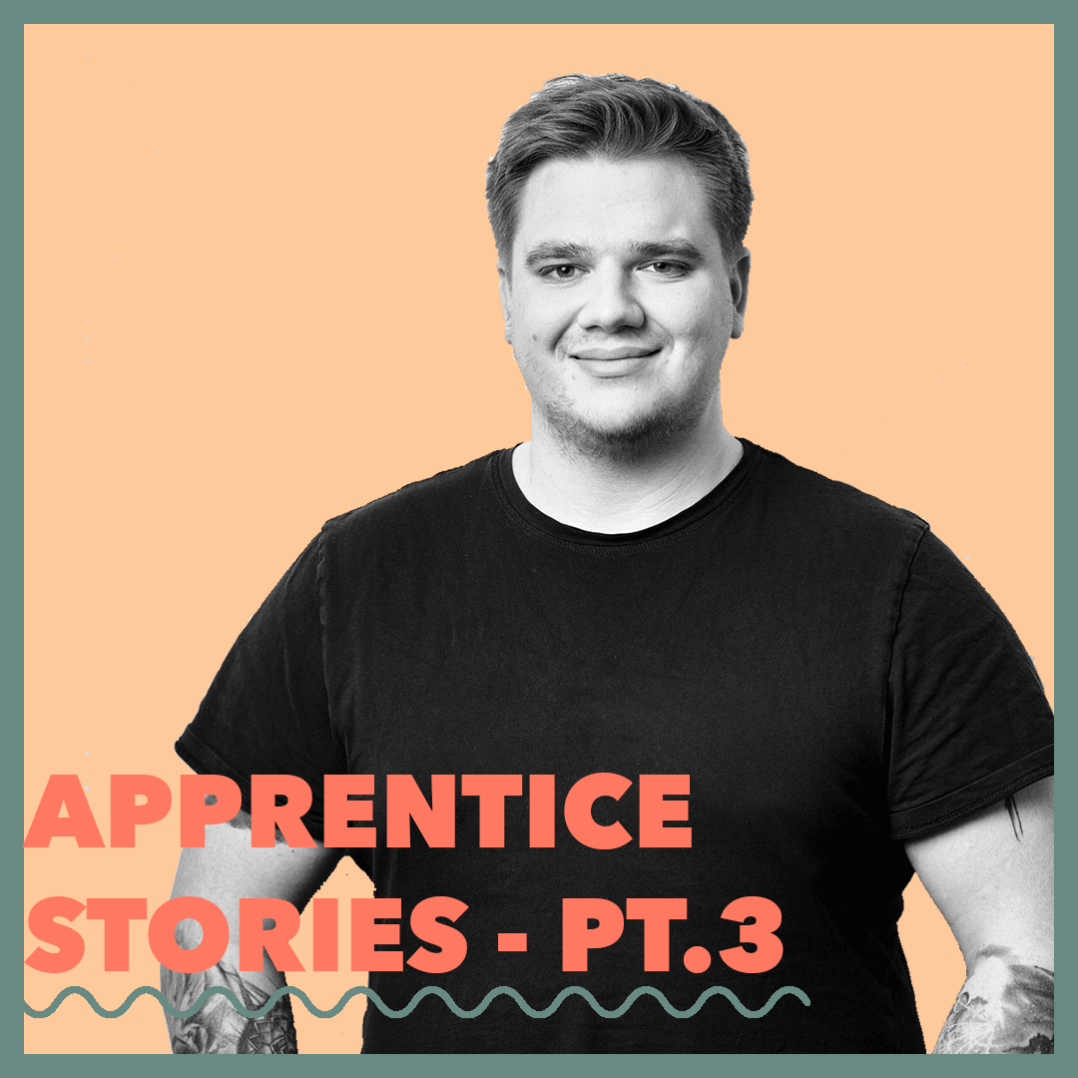 Here's a new round of our Tradebyte apprentice stories! A total of four young colleagues successfully completed their apprenticeship last year. You already know the stories of Thilo and Ilian, and we have another story waiting for you after part three. And, of course, the next apprentices are already waiting in the wings for 2022 to successfully complete their apprenticeship with us. Stay tuned for what's in store for you in the new year.
But first, let's get to know more about Alexander's story. After successfully completing his apprenticeship as an IT specialist in mid-July 2021, he then went on to strengthen our Olympic National Team as a Junior Solution Delivery Manager, and now takes care of the technical concerns of our customers.
When it came to deciding on a training position, he was won over by the overall package that Tradebyte had to offer. Above all, the family-like relationship among colleagues really stood out. This, combined with the pleasant working environment and good teamwork, summed up his decision to take on an apprenticeship at Tradebyte.
What do you do during the apprenticeship?
Of course, there was also a lot to learn during the three-year apprenticeship. Not only professionally relevant matters but also a lot from a human perspective. It was particularly motivating for Alexander that he was a fully integrated member of the team from day one. This helped him to acquire a lot of knowledge in no time and to find his own solutions for daily tasks. Independence is also encouraged by our team, which makes sure that our apprentices are well prepared for any situation. In this way, they become independent at an early stage and develop important skills for their future working life.
Besides work, there's a lot to expericence
Not to forget, of course, the numerous events you can attend at Tradebyte, which also offer the apprentices a welcomed change from their daily work routines. Unfortunately, no events could take place during the pandemic, but the Teamgaudi and Christmas party, among others, were particularly well received in the past. The biggest highlight for Alexander, however, was definitely the Zalando Summer Party in Berlin.
Are you currently looking for a training position? We are always happy to receive applications from motivated young people who want to strengthen our team. Take a look at our job offers and maybe we can welcome you to the Tradebyte family soon.