Tradebyte Apprentice Stories – Part 2
Apprentice Stories part 2: Internship first, apprenticeship second. Ilian was an intern at Tradebyte for six months before he started his apprenticeship.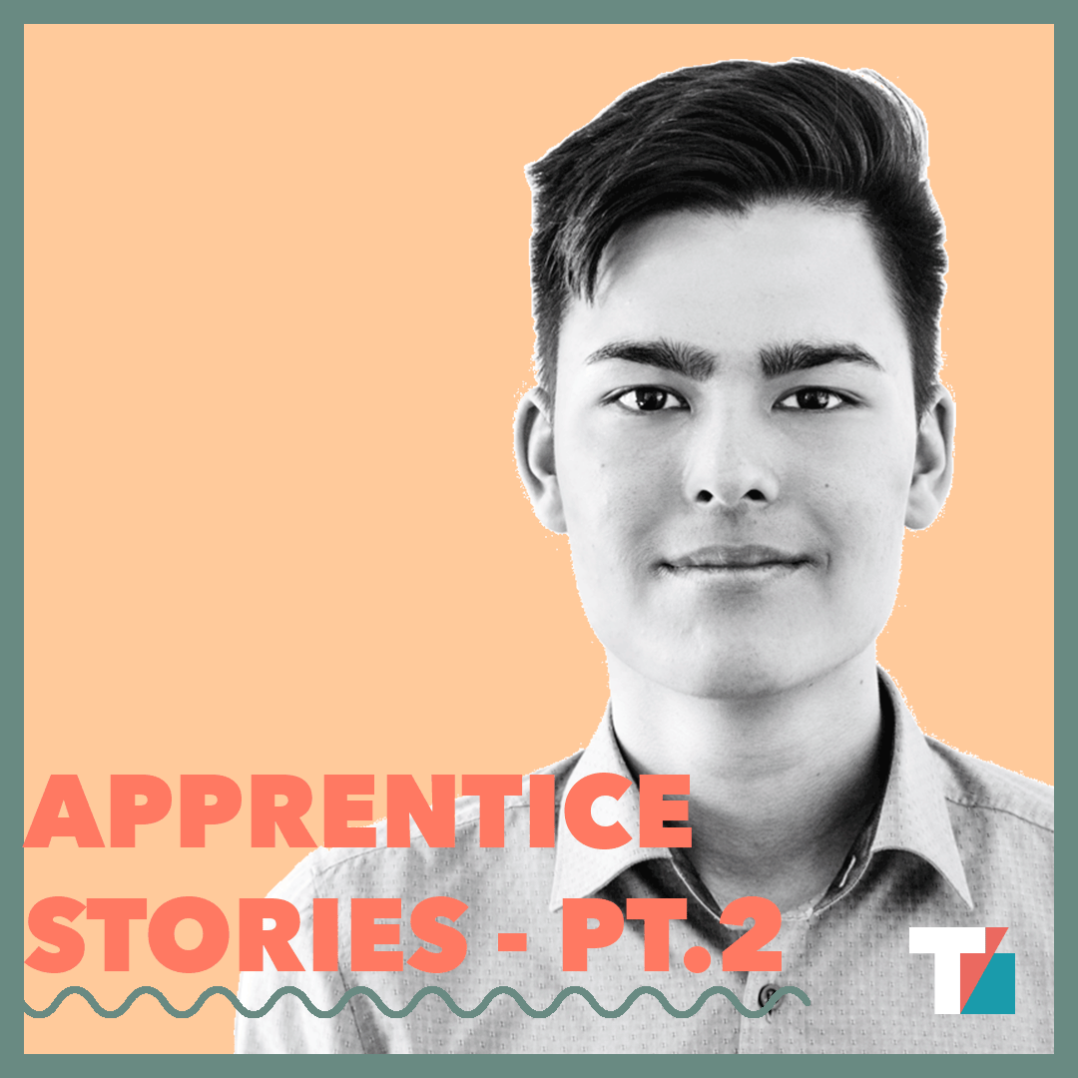 Ilian plays the leading role in the third part of our apprentice story series. To find out whether the apprenticeship profession he'd like to choose fits him, he decided to do an internship first. During the six months in our IT team, he was able to learn a lot and gain his first important experiences. The decision to do his apprenticeship as an IT merchant was strengthened and starting into working life was much easier. Now, after three years, he has finished his apprenticeship and is looking forward to what comes next at Tradebyte.
The first day at Tradebyte
In the six months of his internship, Ilian already got to know many colleagues and points out the great working atmosphere in the teams. Everyone here is one big family and you can tell that. Although Ilian had been with the company for six months, he had an Intro Day on his first day as an apprentice. All newbies who start a new job at Tradebyte together in the same month take part in this. Here, all questions are clarified, the most important things about Tradebyte and our software solutions are told and everyone gets their equipment. This usually consists of a laptop, mobile phone, headset and large screen for the home office. At the same time, our IT department gives them a briefing so that they can get started straight away the next day. The Intro Day is a special highlight for everyone, and Ilian says that he really enjoyed his first day of work.
What is special about being an apprentice at Tradebyte?
Since Ilian finished his apprenticeship, he has been working as an Application Manager in our Channels business unit. There he accompanies projects in 2nd and 3rd level support from planning to implementation. His tasks include code research to find solutions for customer requests, implementing new channels and importing interface updates.
He has been prepared for this job since his first day with us. Our apprentices are given responsible tasks right from the start, so they can grow with and on them. In addition, great value is placed on variety to give the young colleagues the broadest possible insight into all areas related to their apprenticeship, which also includes regular job shadowing in neighbouring teams. This helps them to understand interrelationships more easily and gives them a feeling for the way other departments work. At the same time, the regular exchange helps with personal development and our apprentices expand their communication skills.
Are you also faced with the decision of which profession you would like to do your apprenticeship in? Apply for an internship with us and get to know us and your desired profession better. Or have you already decided? Then take a look at our open positions and maybe we can welcome you to the Tradebyte family soon.