TB.One: Processing list articles
In manual data maintenance it isn't easy to process and update master data quickly and in a structured way due to a variety of products and articles. The mass

The mass processing function, which has proven itself in the TB.One system, and which appears under the title "Process list articles" in the system interface, gets rid of this problem and makes data maintenance easier for you.

In
Article -> Article list
you have access to the stock list you have already set up. Here you have the possibility to select your desired article, which should be processed, with the help of filter criteria.

Now call up the function "Processing list article", which is displayed in the menu box on the left. Here appears a message, which emphasises that the mass changes now possible are always valid for the previously filtered articles.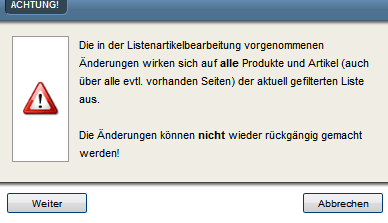 If you confirm the message, you have different features of products and articles available specific-to-channel or across all the channels, which you can add, delete or change.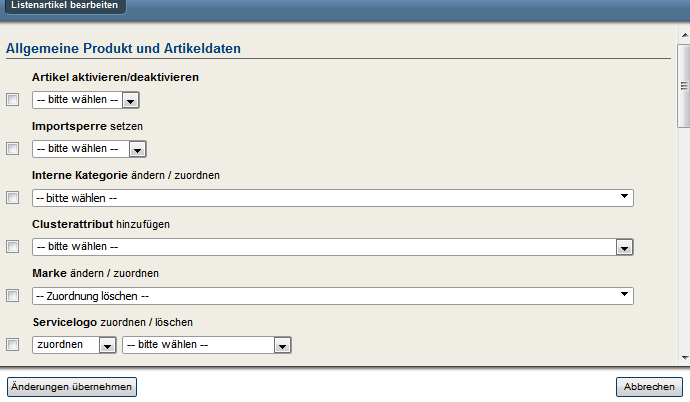 In order to activate one or several changes, mark them with a tick. After activating the button "Apply changes", the desired adaptations are taken on for the filtered products and articles.
If you have any questions please contact us, your Tradebyte team is happy to help.