Real.de sales promotion: Three discounts in one stroke
real.de is one of the fastest growing online marketplaces in Germany. High brand awareness and state-of-the-art platform technology – that's what real.de stands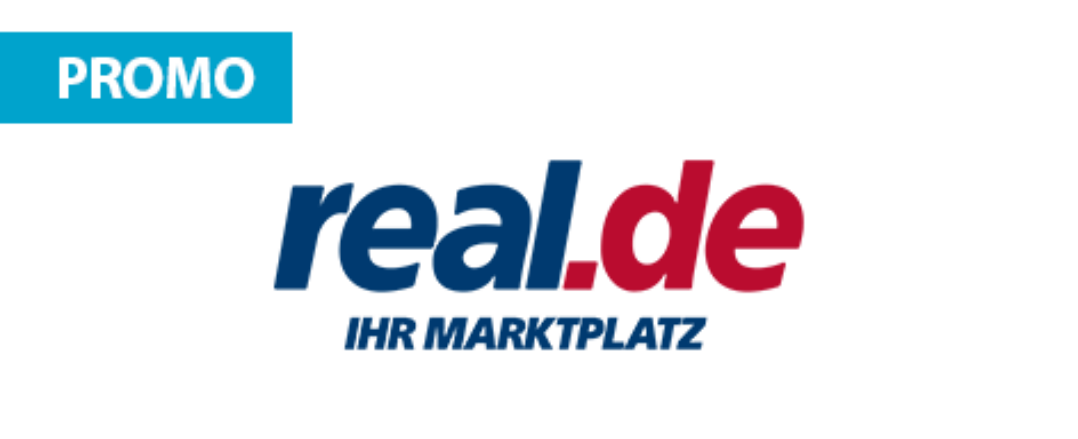 real.de is one of the fastest growing online marketplaces in Germany. High brand awareness and state-of-the-art platform technology – that's what real.de stands for. With around 32 million visitors per month, real.de ensures optimal reach for your offers. Integrate now via Tradebyte on real.de and secure three special discounts at once.

Increase sales with real.de
On real.de you can expect fair and transparent conditions without contract terms. real.de supports you in all matters concerning the start of your online business and offers you personal retailer support.
These are the advantages real.de offers especially for fashion retailers:
high average shopping cart (approx. 80€)
low return rates
12,5 % commission (for more information about the conditions click here)
1st level customer support release of sales after 14 days
shipping conditions can be determined by the customer
merchants pay for return costs only if the article's sales value exceeds 40€
legal 14-day cancellation period
low effort for listing the inventory data
simultaneous adjustment of stock via Tradebyte
1500 fashion, shoe & accessory retailers are already successfully selling on real.de
---
Become a partner now and save three times
Decide now for the integration on real.de and benefit from the following advantages:

6 months basic fee for free at real.de
€ 50 SPA* credit at real.de (valid for 3 months from the date of listing)
50% discount on integration costs at Tradebyte
The offer is valid until February 26th 2021. Contact your Tradebyte Success Manager now, write to us at Sales@Tradebyte.com or sign up directly here. We guarantee fast onboarding and direct contact persons so nothing stands in the way of your success.
---
*SPA – Sponsored Product Ads:
opportunity to increase the visibility of your products on real.de through prominent placement on category and search results pages
native ads: the user does not immediately perceive the sponsored product ads as advertising
performance-based advertising tool: users are not paid for reach (ad impressions), but only for clicks
detailed performance tracking and continuous optimization