Interview S.HE Business: Sandra Herdering, Managing Director
The basis for successful digital trading is intelligent data management. Sandra Herdring recognized this fact very early and founded S.HE Business. The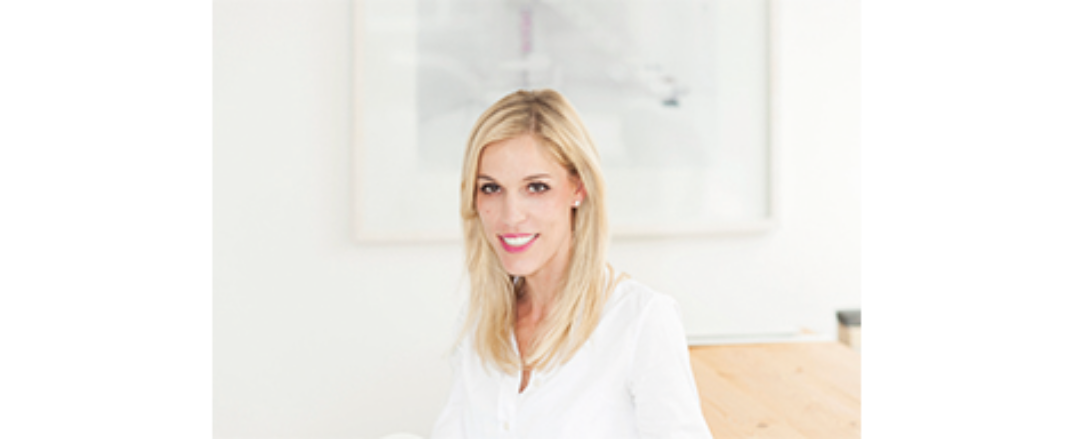 The basis for successful digital trading is intelligent data management. Sandra Herdring recognized this fact very early and founded S.HE Business. The enterprise is specialized on customers from the fashion sector. In the following interview, Sandra Herdering explains why that is the case, what she estimates most about the cooperation with Tradebyte and what the Channels Day Nr. 1 is all about.
Tradebyte: Sandra, believe it or not, S.HE Business has been around since 2004 – it was practically founded in the analogue era! What led you and your business to become absolute specialists in digital product management?
Sandra Herdering: I think there are two points which make us an absolute specialist in digital product management. On the one hand, there's the technical aspect. I didn't just experience the beginning of digital development, but I played an active role in shaping it. In 1999, for example, I helped to develop the first pilot for product lifecycle management systems (PLM) and was significantly involved in supporting the product development processes on the system.
The second crucial aspect is our extensive knowledge in all areas of the added value chain – especially in the fashion and lifestyle industry. We know how the processes of product development work all the way up to the point of sale and we are therefore in a perfect position to support the companies strategically and operatively in taking the path to digitalisation. I think that's exactly what is wanted from us as experts nowadays. Master data management is the most important topic and will be even more so in the future. It's only if you have superior data management that you'll manage to stay successful in the future.
You're a trained tailor. So, you don't just understand fashion, but you can also produce it yourself! What fascinates you about the fashion industry?
Its liveliness and emotionality. Basically, it's always about a product and the challenge of making this product lively for the target market outside so the consumer says: 'Yes, that's exactly what I want!' I'm fascinated by the process, how an idea of a product in the collection framework plan is finally turned into a big hit or a flop at the point of sale via all the steps in the added value chain. The journey of the product thrills me. Does the end product stay in everyone's memory or was it a flop? Could the journey be underpinned with a wonderful story – do we feel the emotions in the product? However it ends, each path a product takes is simply an exciting story in itself.
Fashion is one of the innovation drivers of e-commerce. In your opinion, why is that the case and where do you see the mega trends in this field in the coming years?
Fashion means emotions. It's been a long time since clothes merely served the functions of covering and protection. We as human beings want more than just that: Clothes are a statement, they can make us strong as a person, give us more confidence – in short: clothes can make us feel good. Of course that also depends on the individual consumer and his or her needs. Due to the digital information opportunities nowadays and the fact that smartphones are a significant part of our every-day lives and, of course, also of our consumption, it's imperative for the fashion industry to give life to digital products. On the one hand, that means exporting marketing-relevant data and at the same time letting customers feel this form of liveliness through changing assets such as images, videos or emotional advertising images. Customers demand such information these days. In my view, the trend will shift to creating a coherent picture from bricks-and-mortar commerce through to e-commerce. Bricks-and-mortar retail and digitalisation should not exclude each other in the heads of many people, but should be seen as one picture – two sides of the same coin. Commerce must make digitalisation physically tangible for customers – and commitment and creativity is necessary. That's how we appeal to customers on all levels of perception.
Recently, you've become a close partner of Tradebyte. What brought you together with us?
The great team! Fur us it was important to find a partner who understands our guiding principle: We are the 'voice of the customer'. What is needed to make our end customers happy, to get through to them? Tradebyte offers us the perfect opportunity to connect our customers quickly, efficiently and professionally to attractive sales channels at a fair price. Making the product visible like, for example, at Amazon, ebay, Zalando, Otto and many others. The manufacturer can administrate structure and enhance his data for the relevant channel in the central Tradebyte software. As well as placing his product digitally, making it 'emotionally' visible and of course increasing his turnover.
And we also have to announce a premiere: The Channel Day N°1 ! What is behind this snazzy title?
A lot! On the one hand, we want to consciously awaken emotions and associations with this title – by creating a connection to the exquisite Chanel perfume. Luxury, beauty, lifestyle – all resonate with just a glance. However, we also want to create a clear contrast and therefore raise attention at the same time. Digitalisation is still very dry, abstract and technical for many manufacturers. With the Channel Day N°1 we want to create a recurrent, high-quality event which enables manufacturers to get specific information and clarity in the jungle of digitalisation and multi-channel topics. We want to get through to manufacturers and help them to develop a positive feel for digitalisation. That's the reason why the event will have a different format from other known events – they are usually very big and shaped by general presentations. Our event is exclusive and exquisite with a sustainable and pleasant fragrance – simplyChannel Day N°1 .
Sandra Herdering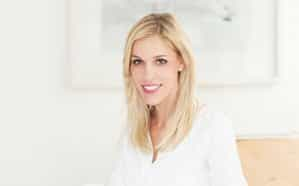 Age: 40

My path to S.HE: My path lead straight from fashion & lifestyle, processes and systems BEFORE S.HE to fashion & lifestyle, processes and systems AT S.HE. A quote from my first employer has always stayed with me: "Demand the impossible and you'll get the doable."

Besides the job, you have time for: what feels like 6 kids: kids + work + kids + work!

Wishes for the future: To climb Mount Everest, a glass house in the forest with a view over the mountains and sea.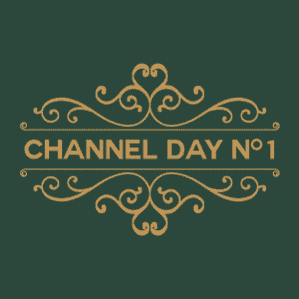 Channel Day N°1
With around 30 participants from the fashion industry theChannel Day N°1 targets an exquisite circle of participants. It's about digitalisation and it's about emotions. Especially in the fashion and lifestyle field, one cannot exist without the other.Channel Day N°1 should serve manufacturers as an information channel to address topics of digitalisation. S.HE Business has brought together the system partners CONTENTSERV, Tradebyte and Shopware for this day to demonstrate best cases for digitalisation in Deep Dive sessions. Together, the partners will demonstrate how digitalisation and reaching target customer can work.