Reach millions of customers in over 25 EMEA countries with just one integration – Fulfilment by About You x Tradebyte
About You teamed up with Tradebyte to put in place their new fulfilment model, resulting in their launch in over 30 new markets.
∞

global shipment possibility
THE
STORY
About You's fulfilment service, Fulfilment by About You (FbAY), enables the company's partners to benefit from logistical capabilities and to easily expand their reach to About You's broad international audience. And all this is possible through one single integration.
THE
Trigger
ABOUT YOU's first established Drop Shipping partner model connects partner brands with millions of customers across 8 European countries. Since the launch of the Drop Shipping model in 2014, over 1,500 brands have gained access to ABOUT YOU's customer base through the integration of a three-digit number of partners by Tradebyte.
Having experienced the success of platform business and observed the demand for internationalisation, ABOUT YOU decided to further scale their platform journey. They made the strategic decision to become a global player by strongly widening the selection of countries available through their fulfilment model so that brands are able to participate and benefit from more opportunities, flexible solutions and a reduced time-to-market.
THE
Strategy
To ensure that the new fulfilment model and its services work alongside the existing Drop shipping partner model, ABOUT YOU teamed up with us at Tradebyte. Together we made sure to create a model that works for both new partners and existing partners already being live in the Drop Shipping partner model.
Tradebyte has been ABOUT YOU's trusted integration partner since 2014 and was acting as a true support system with straightforward processes and growth enablement. Therefore, it made sense for the two to team up and benefit from their respective mutual experience in the platform business as well as from Tradebyte's experience with fulfilment solutions which enabled bringing the FbAY project to life
The ability to combine product shipments from various different partners enabled ABOUT YOU to offer attractive fulfilment rates for the partners and a better customer experience for the ABOUT YOU customers.
THE
Result
The FbAY partner model enables partners to enter a Pan-European fashion fulfilment network while decreasing time to market and cost significantly. In addition to a high degree of flexibility with regard to the assortment, partners benefit from ABOUT YOU's customer reach, logistics handling and high visibility in the market. All FbAY processes are set up for speed and efficiency, leveraging a superior multi-warehouse network and direct carrier relations. ABOUT YOU's FbAY partner model offers solutions for every partner's needs: increasing sales at lower cost.
What's next?
Since ABOUT YOU launched the FbAY partner model, partner as well as customer satisfaction increased which will lead to further expanding of the country scope and entering new markets.
Tradebyte is able to support brands no matter how experienced they are in platform trading. We particularly appreciate the solution-oriented and personal exchange between Tradebyte and ABOUT YOU, which is the key factor for success.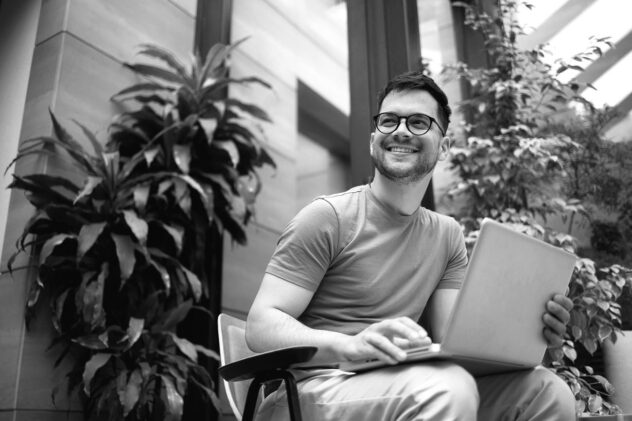 Did we catch your attention? LET'S KICK
OFF YOUR INDIVIDUAL

GROWTH

 STORY